Roger spoke at a press conference for the 2013 European 'The Wall Live' tour
"Roger Waters" esteve numa conferência de imprensa em Londres neste dia 15 de novembro último. Da abordagem sobre a natureza deste novo projeto, considerando realizar os shows sempre em grandes estádios, ele comenta "Estou muito contente de estar tocando "The Wall" na Europa de novo Isso vai ser muito divertido para todos nós. Eu tenho reformulado o show para tocar ao ar livre, em grandes estádios. É muito bom. Ainda há mais movimento, envolvimento, dramaticidade e emoção do que os shows de Arena.

Quando anunciou Londres, "Waters" foi novamente questionado sobre a possibilidade de seus ex-companheiros do "Pink Floyd" - mais especificamente "David Gilmour" - retornarem ao palco como no ano passado no O2 Arena, desta feita no estádio de Wembley no dia 14 de setembro de 2013.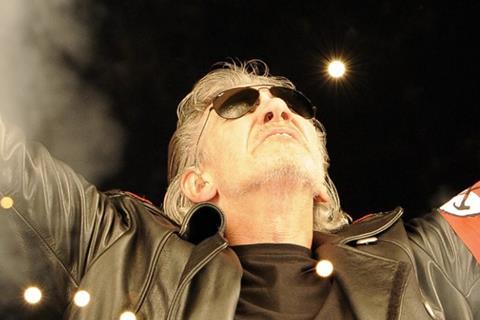 "Eu acho que não", disse Waters. "Eu não tive qualquer conversa com "David" sobre isso. Eu acho que é extremamente improvável. Acredito que "David" está aposentado, mas você precisa perguntar isso a ele. Não tem nada a ver comigo."
Waters, que celebra seu 70 º aniversário no próximo ano, também falou sobre seus planos preliminares para um novo álbum.
"Quando eu estava na estrada durante esta última turnê, eu escrevi uma música em particular que pode ser fundamental para realizar um novo álbum. Eu realmente não quero falar muito sobre isso. Eu não fiz um álbum desde 1992, o que é muito tempo, 20 anos, e a razão de eu não ter feito isso não é porque eu não tenho escrito músicas, e é porque eu não encontrei dentro de mim algo coerente o suficiente. "Amused To Death" era um conceito muito, muito coerente e simples, muito fácil de entender. Imediatamente vendo o título, você sabia do que se tratava. E eu não tinha encontrado o tema central de uma ideia em torno da qual pudesse basear uma nova peça de trabalho. E eu acho que descobri agora, nesta nova canção."
A turnê 2013 por enquanto, consiste em 20 shows ao ar livre e em estádios como os emblemáticos Estádio Olímpico de Roma, Amsterdam Arena e Estádio Olímpico de Berlim, bem como dois concertos na Arena Telenor em Oslo.