Hey You - Performance muito boa
Pink Floyd Brasil show em Poços de Caldas nesta sexta-feira
A banda é considerada uma das melhores covers do Brasil.
Fãs do Pink Floyd tiveram a oportunidade de ver uma das melhores bandas cover do grupo no Brasil, em Poços de Caldas. Nesta sexta-feira (31), o New York Pub, recebeu o Pink Floyd Brasil. Hoje é a vez do República Bar em Pouso Alegre.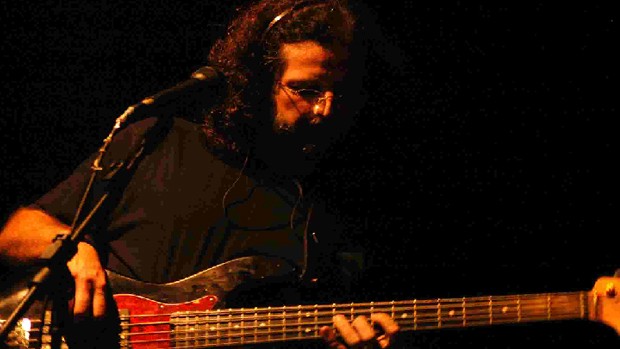 Banda fez show nesta sexta-feira no New York Pub
A Banda se apresentou trazendo diversos sucessos do "Pink Floyd", como Confortably Numb, Wish You Were Here, Time, Another Brick On The Wall, Time e Great Gig In The Sky.
Próximas apresentações:
Sábado 01 de Setembro - 23h00
República Bar
Avenida Dr Lisbôa 14 - Centro
Pouso Alegre - MG
Sábado 15 de Setembro - 23h30
Blackmore Rock Bar
Al. dos Maracatins, 1325
Moema - São Paulo - SP
Idealizada por músicos fãs incondicionais da banda inglesa Pink Floyd (surgida no final dos anos 60), a banda PINK FLOYD BRASIL faz um tributo ao talento e a genialidade de um dos mais importantes ícones da história da música contemporânea.
Desde seu início a banda PINK FLOYD BRASIL definiu como conceito buscar reproduzir fielmente as canções originais, respeitando os arranjos e simulando os timbres bem como as interpretações, convicta que é esta a forma de se atender a expectativa do público.
A utilização da projeção em telão das imagens tão características da banda original é um recurso também explorado pelo tributo, sincronizando áudio com visual.
No repertório, sempre os maiores sucessos de toda carreira da banda "Pink Floyd", como: "Time", "Wish you were here", "Comfortably numb", "Another brick in the wall", "High hopes", entre muitas outras.
Pink Floyd Brasil
Informações:
www.pinkfloydbrasil.com.br
Comfortably Numb
The Wall part. 2