O documentário narra o auge e o legado da swinging London
Local de vários eventos desde a era vitoriana, o Alexandra Palace, em Londres, abrigou o festival 14 Hour Technicolor Dream em 29 e 30 de abril de 1967. Com apresentações de leituras de poemas, psicodélicos shows de luzes e muitas bandas – entre elas, The Pretty Things, Soft Machine e Pink Floyd – o evento multimídia virou um marco da cultura underground britânica dos anos 60. No mesmo ano, parte dele apareceu no filme Tonite Let's All Make Love in London, do documentarista Peter Whitehead. Não apenas mostrando aquele fim de semana mágico, A Technicolor Dream traça um mapa da contracultura da época com comentários de gente que fez parte dela, como o músico Roger Waters, o produtor Joe Boyd, e o agit-prop John Hopkins – um dos responsáveis pela London Free School, que gerou o International Times, publicação pioneira da imprensa alternativa, e o UFO Club, a meca do rock psicodélico. Registrando os primeiros passos do Pink Floyd e afirmando Syd Barrett como o grande ícone dessa cena, A Technicolor Dream é essencial para quem quer entender um pouco mais por que os anos 60 foram tão importantes na cultura ocidental.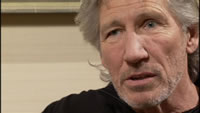 Em 2009 houve uma mostra específica sobre filmes de rock no Rio de Janeiro, 16 filmes, com temas que incluiam os festivais Woodstock e "Technicolour Dream", a perseguição de John Lennon pelo FBI e Paul Green, fonte de inspiração para Jack Black em Escola de Rock.

Na ocasião a Rolling Stones publicou: " A Technicolour Dream, um documentário sobre o fortalecimento da musculatura underground no Reino Unido. O título faz referência ao festival Technicolour Dream, que reuniu poetas, músicos e artistas em Londres e teve como atração principal o Pink Floyd, ainda liderado por Syd Barret. Realizado em 29 de abril 1967, dois anos antes de Woodstock, o evento também contou com John Lennon e Yoko Ono (que só se casariam em 1969), além de ícones da contracultura britânica como Arthur Brown e Pretty Things."

Syd Barret, UFO, e momentos da entrevista de Roger Waters
Foi o marco da contracultura nos anos 60, mas para alguns marcou exatamente o fim deste extraordinário período de criatividade durante meados da década. O filme é centrado por volta de trechos exclusivos de filmes de Peter Whiteheads, e os arquivos antigos de performances de Syd Barrett/Pink Floyd no UFO.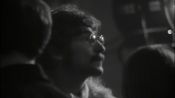 O programa examina eventos de cunho político e social levando ao "The 14 Hour Technicolor Dream, assim como uma gravação nunca vista antes do período noturno daquele dia, incluindo John Lennon e Mick Jagger que foram alguns dos espectadores convidados. O filme inclui muitas cenas raras e inéditas, além de filmes recentes do 40º aniversário do ICA.
A Technicolor Dream incluirá também novas entrevistas dos artistas, músicos, convidados e organizadores para contarem a história completa dos eventos, marcaram o fim o sonho nos anos 60 na Inglaterra.
14 Hour Technicolor Dream - trailer oficial
Pink Floyd Interstellar Overdrive Live January 27, 1967 UFO Club, London
Solo genial de "Syd"
Publicado em 15/11/2012 por
SydBarrettOpel
Scene Special, UFO Club, London
27 January, 1967
A live performance of Interstellar Overdrive filmed at the UFO club for the Granada TV documentary Scene Special subtitled It's So Far Out It's Straight Down.
Broadcast on 7 February, 1967.
Kevin Ayers about the 14 Hour Technicolor Dream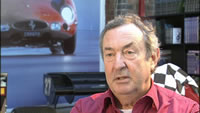 Review (2008) - Neptune Pink Floyd: