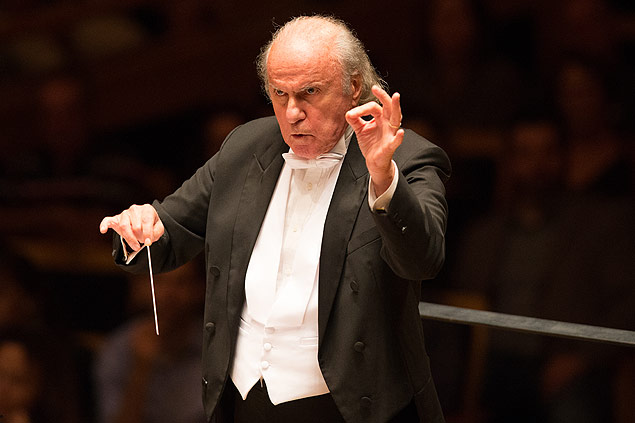 Karabtchevsky é fã de rock
O maestro Isaac Karabtchevsky falou sobre o concerto com o repertório do disco The Dark Side of the Moon, que completa 45 anos em 2018.
O Pink Floyd ganha uma homenagem da Orquestra Petrobras Sinfônica, em novembro, no Vivo Rio, na capital carioca (veja serviço abaixo). O maestro Isaac Karabtchevsky vai reger o concerto com o repertório do disco The Dark Side of the Moon, que completa 45 anos em 2018.
A apresentação contará com mais de 50 músicos e faz parte da série Álbuns, que já prestou tributos aos discos Thriller (Michael Jackson) e Ventura (Los Hermanos).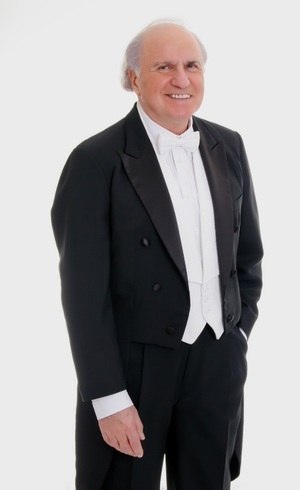 Karabtchevsky, diretor artístico e regente titular da orquestra, confirma que também é fã de rock.
— Tenho um carinho especial pelas bandas nacionais dos anos 80, entre elas, o Barão Vermelho, que tive o prazer de reger na Praça da Apoteose (Rio). E os Beatles sempre foram uma influência para mim. O calor de um show de rock é emocionante!
O maestro de 83 anos não economiza elogios ao ícone britânico Pink Floyd.
— O álbum do grupo é, definitavamente, um dos maiores discos da história do rock. E a banda deixou uma música atemporal para todas as idades e gerações.
Karabtchevsky afirma que o rock dos britânicos é operístico.
— A banda se aproxima muito do universo clássico. Dark Side possui claramente três movimentos, fechando com a belíssima Eclipse. Os sintetizadores, as melodias de voz e os teclados de Rick Wright criam um ambiente magnífico. E as letras me remetem a óperas, ainda mais Brain Damagee sua inspiração em Syd Barrett (primeiro guitarrista do grupo). É uma honra fazer parte dessa nova leitura de um álbum tão envolvente.
A ideia da orquestra fez tanto sucesso que dois dias de evento (8 e 15) se esgotaram rapidamente, fazendo com que a produtora abrisse uma data extra, no dia 9 do mesmo mês. Os convites para o terceiro espetáculo começam a ser vendidos no começo de junho. A produção ainda não sabe se haverá shows em outras cidades, além do Rio.
Serviço:
Quando: Dias 8 (esgotado), 9 (a partir de junho) e 15 (esgotado) de novembro, às 21h
Onde: Vivo Rio (Av. Infante Dom Henrique, 85 - Flamengo, Rio)
Ingressos: eventim.com.br
Contato: (21) 2272-2901
Classificação: Livre
Quanto: De R$ 90 (setor 4, inteira) a R$ 280 (camarote B, inteira)
Fonte: Daniel Vaughan, do R7